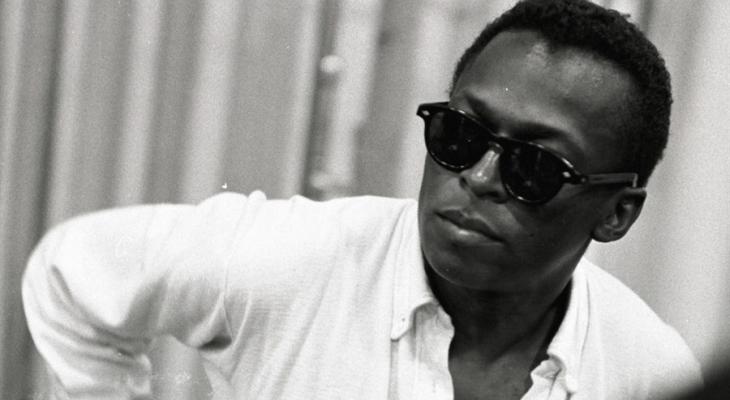 Dec
07
Best of 2019: Miles Davis: Birth of the Cool
Horn player, bandleader, force of nature. From Emmy Award–winning director Stanley Nelson comes a rare look at one of the most innovative and influential jazz figures of the past century. A Sundance and Hot Docs '19 favourite, Miles Davis: Birth of the Cool unpacks the man behind the myth, diving into Davis's upbringing, methodology, personal relationships, and demons to deliver an engrossing portrait of an artist who not only redefined American jazz but continues to have a powerful impact on generations of musicians. Featuring never-before-seen footage and studio session outtakes along with new interviews with prominent collaborators including Quincy Jones and Carlos Santana.
______________________________________________________
Best of 2019: Here's your last chance to see the 12 docs that kept us buzzing all year – we're capping off the year with trailblazing musicians, seedy politics, true crime, a trashy magazine, and more.
Hot Docs Ted Rogers Cinema
DETAILS
Hot Docs Ted Rogers Cinema
(416) 637-3123
506 Bloor St West
Toronto ON M5S 1Y3
Canada
DATE & TIME
-
[ Add to Calendar ]
2019-12-08 02:30:00
2019-12-09 20:30:00
Best of 2019: Miles Davis: Birth of the Cool
<p>Horn player, bandleader, force of nature. From Emmy Award–winning director Stanley Nelson comes a rare look at one of the most innovative and influential jazz figures of the past century. A Sundance and Hot Docs '19 favourite, Miles Davis: Birth of the Cool unpacks the man behind the myth, diving into Davis's upbringing, methodology, personal relationships, and demons to deliver an engrossing portrait of an artist who not only redefined American jazz but continues to have a powerful impact on generations of musicians.</p>
506 Bloor St West
Toronto ON M5S 1Y3
Canada
Bloor St. Culture Corridor
info@perceptible.com
America/Toronto
public
TICKETS