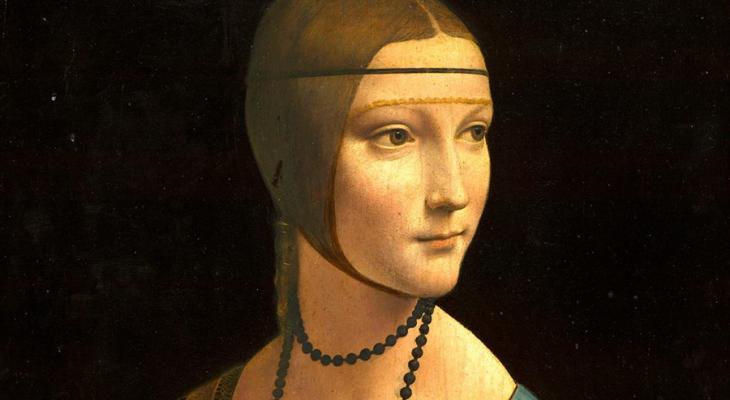 Dec
21
Leonardo: The Works // Exhibition on Screen
Acclaimed as the world's favourite artist, Leonardo da Vinci and his extraordinary genius has been profiled in many films and TV shows—but how much do you know about his art? The Mona Lisa, The Last Supper, Lady with an Ermine and more than a dozen of Leonardo's peerless paintings are on splendid display in the latest installment of Exhibition on Screen. Celebrating the 500th anniversary of the painter's death, his definitive film also looks afresh at Leonardo's inventiveness, his sculptural skills, and his ability to navigate the treacherous politics of the day – all through the prism of his art.
____________________________________________________________
Exhibition on Screen: Experience the works of masters in exhibitions around the world in this acclaimed documentary series.
Hot Docs Ted Rogers Cinema
DETAILS
Hot Docs Ted Rogers Cinema
(416) 637-3123
506 Bloor St West
Toronto ON M5S 1Y3
Canada
DATE & TIME
-
[ Add to Calendar ]
2019-12-21 18:00:00
2019-12-21 20:10:00
Leonardo: The Works // Exhibition on Screen
<p>Acclaimed as the world's favourite artist, Leonardo da Vinci and his extraordinary genius has been profiled in many films and TV shows—but how much do you know about his art? The Mona Lisa, The Last Supper, Lady with an Ermine and more than a dozen of Leonardo's peerless paintings are on splendid display in the latest installment of Exhibition on Screen.</p>
506 Bloor St West
Toronto ON M5S 1Y3
Canada
Bloor St. Culture Corridor
info@perceptible.com
America/Toronto
public
TICKETS