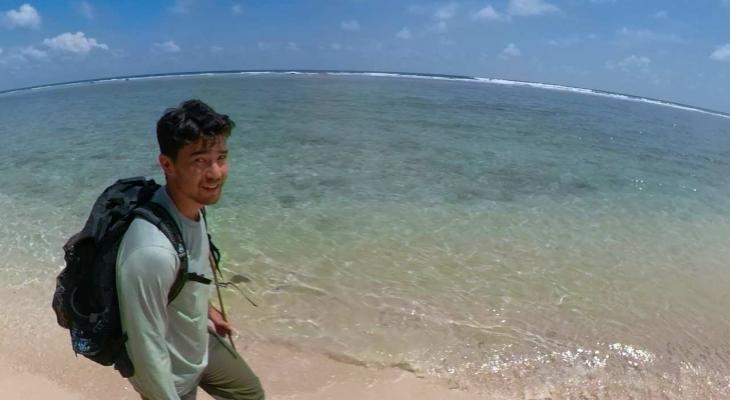 Dec
15
The Hottest Docs: The Mission
In 2018, a shocking event made headlines around the world: a young American missionary, John Chau, was killed by arrows while attempting to contact one of the world's most isolated Indigenous peoples on remote North Sentinel Island.
From Emmy-winning directors Amanda McBaine and Jesse Moss (Boys State) with Oscar-winning producer Simon Chinn and Emmy-winning producer Jonathan Chinn of Lightbox, comes National Geographic Documentary Films' The Mission, which uncovers the gripping story beyond the headlines.
Through exclusive interviews and with unprecedented access to Chau's secret plans, personal diaries and video archives, The Mission examines the mythology of exploration that inspired him, the evangelical community that supported his quest, and reveals his own father's heartbreak as Chau's youthful thirst for adventure became a fatal obsession.
Stick around for a pre-recorded Q&A with directors Amanda McBaine and Jesse Moss after each screening.
Tickets: $15 | FREE for members! Under 25? Get your FREE Bronze membership 
The Hottest Docs: As awards season heats up, catch the most acclaimed and awarded documentaries of the year.
Hot Docs Ted Rogers Cinema
DETAILS
Hot Docs Ted Rogers Cinema
(416) 637-3123
506 Bloor St West
Toronto ON M5S 1Y3
Canada
DATE & TIME
-
[ Add to Calendar ]
2023-12-15 19:30:00
2023-12-30 17:30:00
The Hottest Docs: The Mission
<p>In 2018, a shocking event made headlines around the world: a young American missionary, John Chau, was killed by arrows while attempting to contact one of the world's most isolated Indigenous peoples on remote North Sentinel Island.</p> <p>From Emmy-winning directors Amanda McBaine and Jesse Moss (<em>Boys State</em>) with Oscar-winning producer Simon Chinn and Emmy-winning producer Jonathan Chinn of Lightbox, comes National Geographic Documentary Films' <em>The Mission</em>, which uncovers the gripping story beyond the headlines.</p>
506 Bloor St West
Toronto ON M5S 1Y3
Canada
Bloor St. Culture Corridor
info@perceptible.com
America/Toronto
public
TICKETS
Member Discount
Under $30