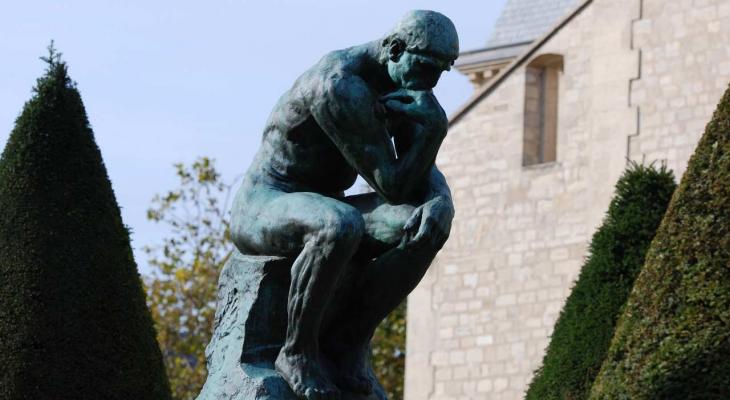 Feb
09
Curious Minds Courses: Living the Good Life: A Philosopher's Guide to Meaning and Happiness
Thursdays, February 9 - March 16, 1:00 PM - 3:00 PM | REGISTER NOW
Enhanced health & safety protocols in place for all in-person Curious Minds courses, including mandatory masking (except while eating or drinking) and physically distanced seating. Registration is limited!
What makes a meaningful life? How should we live our lives and how should we treat each other?
In this entertaining and mind-expanding new series from Curious Minds favourite Dr. Laura Carlson (Six Meals That Changed the World), adapted from popular courses she has taught at Queen's University and the University of Oxford, we'll explore how philosophers, writers and artists have approached the thorny question of personal and collective happiness over the last 4,000 years.
From the Ancient Greek philosophers to Toni Morrison; from the most philosophical TV show of all time (The Good Place) to Thomas More's Utopia and Marie Kondo's guide to keeping a tidy home, we'll take a colourful, wide-ranging and highly accessible survey of the diverse societies, thinkers and big ideas that have shaped how people around the world imagine a 'good' life.
Don't miss this uplifting inquiry into what it means to be human.
This series is led by Dr. Laura Carlson, who holds a doctorate in History from Oxford University and has taught history and classics at Queen's University and Centennial College. Dr. Carlson has taught the popular Curious Minds courses Six Great Meals That Changed the World and An Edible History of Toronto.
Course Registration: $69 (Hot Docs Members: $60, $48, Free)
Hot Docs Ted Rogers Cinema
DETAILS
Hot Docs Ted Rogers Cinema
(416) 637-3123
506 Bloor St West
Toronto ON M5S 1Y3
Canada
DATE & TIME
-
[ Add to Calendar ]
2023-02-09 18:00:00
2023-03-16 19:00:00
Curious Minds Courses: Living the Good Life: A Philosopher's Guide to Meaning and Happiness
<p><strong>Thursdays, February 9 - March 16, 1:00 PM</strong> <strong>- 3:00 PM | <a href="https://boxoffice.hotdocs.ca/websales/pages/entrypoint.aspx?guid=18825d73-6b52-49f9-85ea-cfeecbd92055&amp;">REGISTER NOW</a></strong></p> <p><strong><em>Enhanced health &amp; safety protocols in place for all in-person Curious Minds courses, including mandatory masking (except while eating or drinking) and physically distanced seating. Registration is limited!</em></strong></p> <p>What makes a meaningful life? How should we live our lives and how should we treat each other?</p>
506 Bloor St West
Toronto ON M5S 1Y3
Canada
Bloor St. Culture Corridor
info@perceptible.com
America/Toronto
public