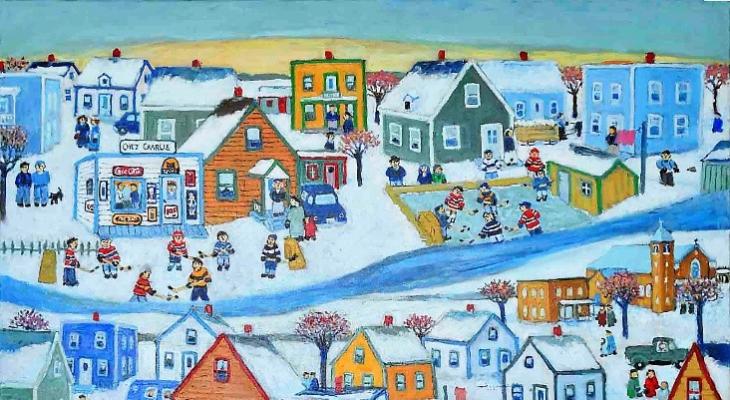 Nov
03
Luncheon lecture with Louis Leprohon: The story of naïve artist Marcel Dargis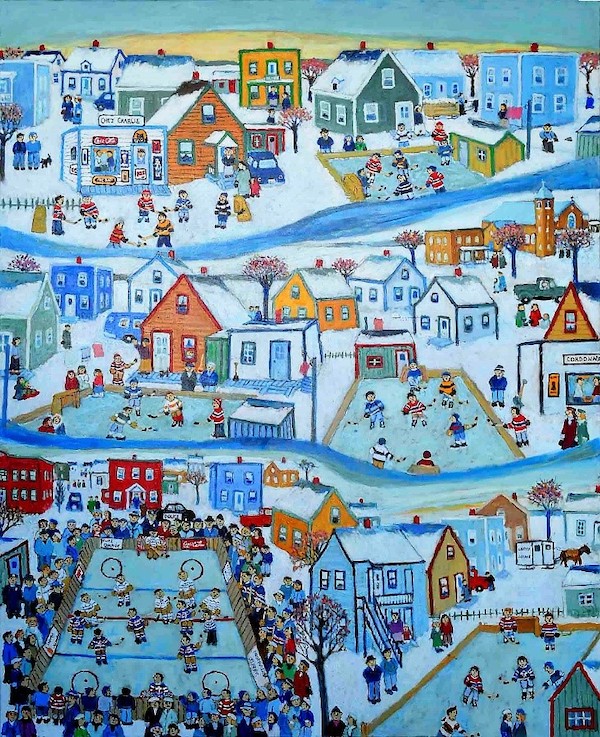 Louis Leprohon "This World that was Mine" The story of naïve artist Marcel Dargis
 Wednesday, November 3, 2021 at 1:00 p.m. 
FREE REGISTRATION for ZOOM link Register to attend in-person – please bring $5.00 cash donation at the door. (the presentation will be viewed on a large screen in the Dignam Gallery) Please bring a brown bag lunch to attend in-person and arrive by 12:15 p.m.
Tea and coffee included. Double vaccinations required for in-person registrations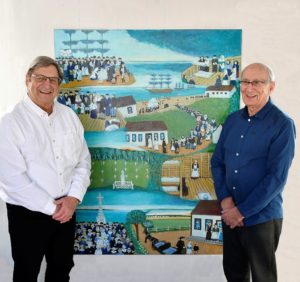 Saint-Lazare author Louis E. Leprohon has written his second book on the work of artist Marcel Dargis titled This World that was Mine, published in April 2021. Dargis is a renowned practitioner of naïve art – a painting style first recognized in the early 20th century, where artists who have no formal training or art degrees produce works that embrace bold colours and deliberately skewed perspectives. Said Leprohon, "Dargis is one of the most important naïve artists in Canada today."
Dargis, who was born in Cap-de-la-Madeleine, Quebec in 1928, has created over 850 paintings focused on stories of life in Quebec – from early colonial days through the age of the 1930s to 1950s – and in so doing offered perspective on the dramatically changed pace of society today. "He started painting seriously at age 40," says Leprohon. "Now he's 92 years old and still painting every single day. He's truly a remarkable man." Dargis's paintings have been exhibited at galleries across the province.
Women's Art Association of Canada
Women's Art Association of Canada (WAAC)
DETAILS
Women's Art Association of Canada (WAAC)
416-922-2060
23 Prince Arthur Ave
Toronto ON M5R1B2
Canada
DATE & TIME
-
[ Add to Calendar ]
2021-11-03 17:00:00
2021-11-03 18:00:00
Luncheon lecture with Louis Leprohon: The story of naïve artist Marcel Dargis
<p><img alt="Luncheon lecture with Louis Leprohon: The story of naïve artist Marcel Dargis" data-entity-type="file" data-entity-uuid="99c004d4-a03b-4b49-b8e9-7ba8e6ff994b" src="/sites/default/files/inline-images/La-petite-ligue-de-hockey-du-quartier-by-Dagis.jpg" /></p> <p> </p> <h3><strong>Louis Leprohon <em>"This World that was Mine"</em></strong> <strong>The story of </strong><strong>naïve artist Marcel Dargis</strong></h3> <p><strong><em> </em></strong><strong>Wednesday, November 3, 2021 at 1:00 p.m. </strong></p>
23 Prince Arthur Ave
Toronto ON M5R1B2
Canada
Bloor St. Culture Corridor
info@perceptible.com
America/Toronto
public