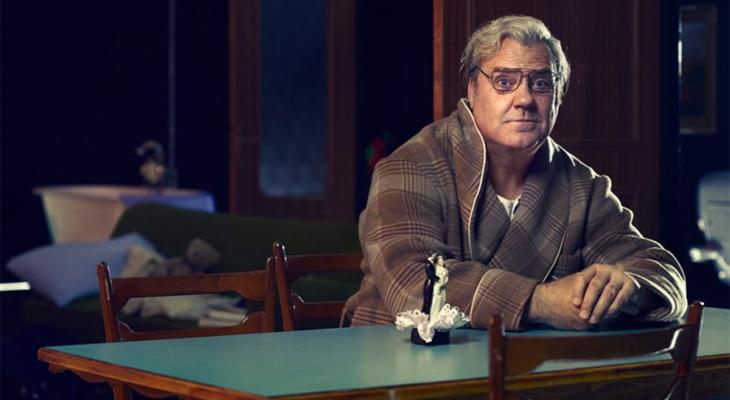 Dec
08
The Royal Opera's Don Pasquale // Performance on Screen
Don Pasquale plans to get married in order to punish his rebellious nephew, Ernesto for being in love with the poor young widow Norina. Pasquale wants an heir so he can cut the young man off without a penny, but Ernesto concocts a plan of his own… Royal Opera favourite Bryn Terfel heads the cast for this new production of Donizetti's witty story of a middle-aged man whose (supposed) young wife runs rings around him—with her own ulterior romantic purpose in mind. Damiano Michieletto's exhilarating production shows how contemporary the characters still are and how immediate and touching the story remains.
Sung in Italian with English surtitles
______________________________________________________
Performance on Screen: The best operas, ballets and plays performed by internationally renowned companies.
Hot Docs Ted Rogers Cinema
DETAILS
Hot Docs Ted Rogers Cinema
(416) 637-3123
506 Bloor St West
Toronto ON M5S 1Y3
Canada
DATE & TIME
-
[ Add to Calendar ]
2019-12-08 15:00:00
2019-12-08 17:40:00
The Royal Opera's Don Pasquale // Performance on Screen
<p>Don Pasquale plans to get married in order to punish his rebellious nephew, Ernesto for being in love with the poor young widow Norina. Pasquale wants an heir so he can cut the young man off without a penny, but Ernesto concocts a plan of his own… Royal Opera favourite Bryn Terfel heads the cast for this new production of Donizetti's witty story of a middle-aged man whose (supposed) young wife runs rings around him—with her own ulterior romantic purpose in mind.</p>
506 Bloor St West
Toronto ON M5S 1Y3
Canada
Bloor St. Culture Corridor
info@perceptible.com
America/Toronto
public
TICKETS