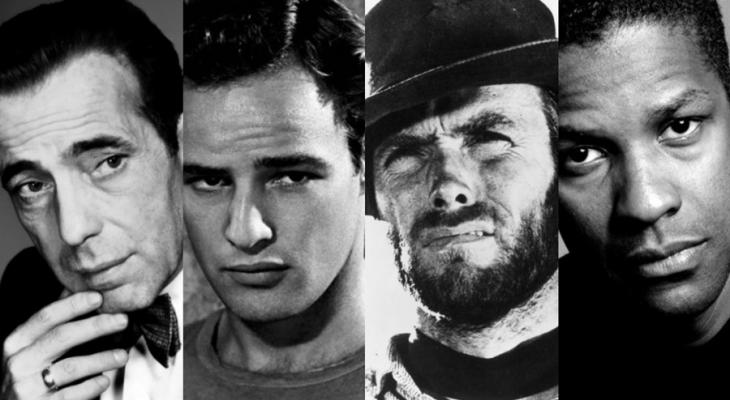 Oct
21
Curious Minds // Legends: The Leading Men of Hollywood
What is a man? This is a question that Hollywood has claimed to have an answer for since the dawn of movies, and this promise is one of the big reasons we keep going back: to see how 'real men' should be. But these men – or at least the roles they play – aren't 'real'. They are projections and fantasies. They are legends in every sense of the word.
From the enduring mystique of Marlon Brando and Paul Newman to the unbridled charisma of Jack Nicholson and Denzel Washington, this new series from Curious Minds favourite Geoff Pevere will explore the personas that have defined Hollywood's most unforgettable actors and how they have each reflected evolving attitudes towards gender, sex and power. 
As our society begins to question the inherited roles and narratives of modern masculinity, this will be a lively and thought-provoking exploration of the big screen icons who have often seemed to define them—for better and for worse. It will reveal your favourite screen legend as you've never seen him before.
Mondays, October 21—November 25
1:00 - 3:00 PM
See all Curious Minds courses for Fall 2019: bit.ly/2xITy7W
Sponsored by Hollywood Suite
Hot Docs Ted Rogers Cinema
DETAILS
Hot Docs Ted Rogers Cinema
(416) 637-3123
506 Bloor St West
Toronto ON M5S 1Y3
Canada
DATE & TIME
-
[ Add to Calendar ]
2019-10-21 17:00:00
2019-11-25 20:00:00
Curious Minds // Legends: The Leading Men of Hollywood
<p>What is a man? This is a question that Hollywood has claimed to have an answer for since the dawn of movies, and this promise is one of the big reasons we keep going back: to see how 'real men' should be. But these men – or at least the roles they play – aren't 'real'. They are projections and fantasies. They are legends in every sense of the word.</p>
506 Bloor St West
Toronto ON M5S 1Y3
Canada
Bloor St. Culture Corridor
info@perceptible.com
America/Toronto
public
TICKETS