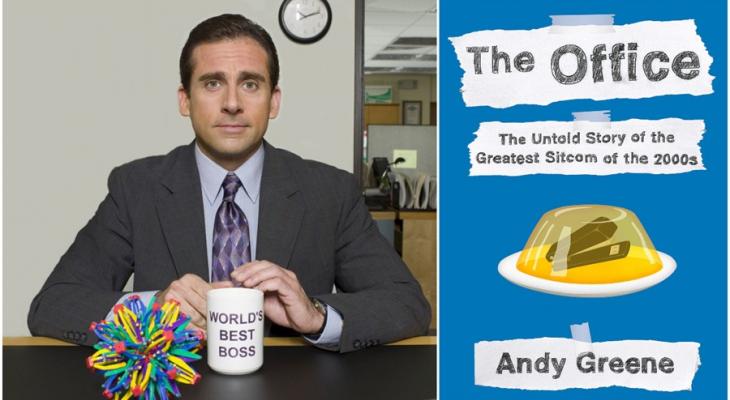 Apr
17
The Untold Story of The Office: A 15th Anniversary Celebration
When did you last hang out with Jim, Pam, Dwight, Michael, and the rest of Dunder Mifflin? Reconnect with Scranton's finest and join Rolling Stone senior correspondent Andy Greene for a nostalgic look at The Office on the show's 15th anniversary.
From Andy's a cappella and Jim's pranks to Angela's cats and Kevin's stirring rendition of "You Oughta Know," relive your favourite moments from the iconic TV series on our big screen and explore the hilarious behind-the-scenes stories recounted in Greene's anticipated new book, The Office: The Untold Story of the Greatest Sitcom of the 2000s. Expanding on his wildly popular 2018 oral history of the cult episode, "The Dinner Party," Greene's definitive account charts how Steve Carrell and a band of renegade comedians took a quirky British import and turned it into a pop culture behemoth that changed the face of television and how we will all see our office lives for decades to come. Complete with special themed drinks and snacks, consider this your invite to The Finer Things Club.
Book signing to follow. Copies of "The Office" will be available for sale courtesy of Queen Books.
In partnership with Penguin Random House Canada
______________________________________________________
Author Events: International bestsellers, culture writers and more join us to discuss their new books.
Hot Docs Ted Rogers Cinema
DETAILS
Hot Docs Ted Rogers Cinema
(416) 637-3123
506 Bloor St West
Toronto ON M5S 1Y3
Canada
DATE & TIME
-
[ Add to Calendar ]
2020-04-18 01:00:00
2020-04-18 03:10:00
The Untold Story of The Office: A 15th Anniversary Celebration
<p>When did you last hang out with Jim, Pam, Dwight, Michael, and the rest of Dunder Mifflin? Reconnect with Scranton's finest and join Rolling Stone senior correspondent Andy Greene for a nostalgic look at The Office on the show's 15th anniversary.</p>
506 Bloor St West
Toronto ON M5S 1Y3
Canada
Bloor St. Culture Corridor
info@perceptible.com
America/Toronto
public
TICKETS