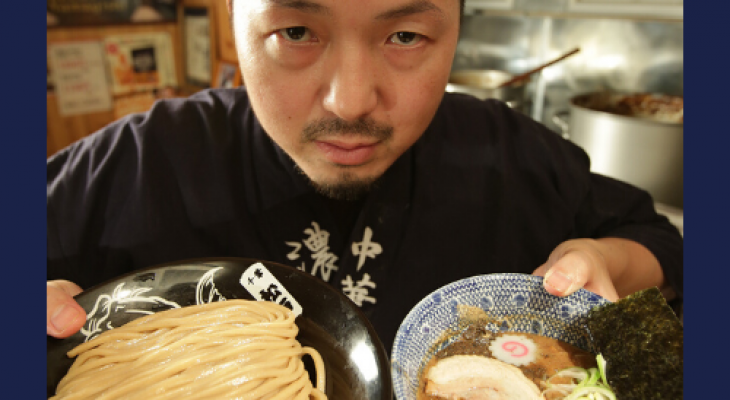 Jan
30
RAMEN FILM SERIES: Ramen Heads
Warm up to a tasty bowl of Ramen! This series will examine all that is Ramen with great stories about the people who make it, and the people who enjoy this popular noodle and soup combination.
RAMEN HEADSラーメンヘッズ Directed by Koki Shigeno 2017, 93 min. [Documentary]
This documentary gives an intimate look at enthusiastic fans of ramen and the chefs who make it. Over a 15 month long shoot, Chukasoba Tomita proprietor Tomita Osamu and his customers are interviewed revealing the history of ramen's evolution while also painting a portrait of Japan's ramen culture.
Free admission, RSVP online: https://jftor.org/event/ramen-films-ramen-heads/
The Japan Foundation, Toronto
DETAILS
The Japan Foundation, Toronto
(416) 966-1600
2 Bloor Street East
Suite 300
Toronto ON M4W 1A8
Canada
DATE & TIME
-
[ Add to Calendar ]
2020-01-30 23:30:00
2020-02-01 01:15:00
RAMEN FILM SERIES: Ramen Heads
<p>Warm up to a tasty bowl of Ramen! This series will examine all that is Ramen with great stories about the people who make it, and the people who enjoy this popular noodle and soup combination.</p> <p><strong>RAMEN HEADS</strong><strong>ラーメンヘッズ</strong> Directed by Koki Shigeno 2017, 93 min. [Documentary]</p>
2 Bloor Street East
Suite 300
Toronto ON M4W 1A8
Canada
Bloor St. Culture Corridor
info@perceptible.com
America/Toronto
public