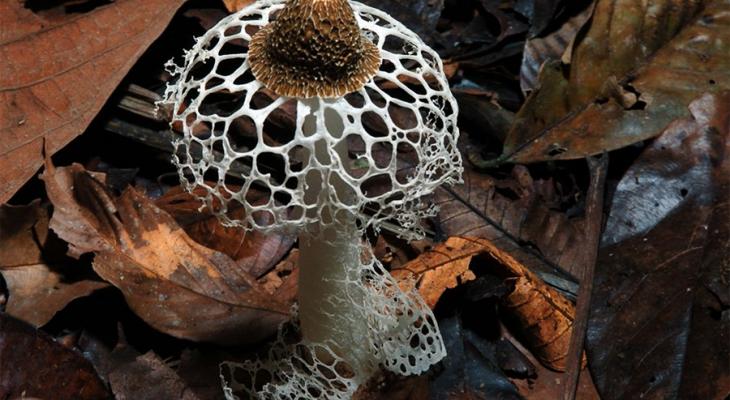 Jan
13
Fantastic Fungi // Added Screenings!
Hailed for its healing properties, and appearing in everything from superdrinks to beauty products, mushrooms are having a major moment. That's not all: this remarkable organism may even contain the secret to saving life as we know it on Earth. Narrated by Academy Award-winning actor Brie Larson and captured with state-of-the-art time lapse cinematography, Fantastic Fungi takes you on an immersive journey into a magical kingdom beneath our feet where a complex and ancient network of mycelium hold eye-opening solutions to our most pressing medical, therapeutic, and environmental challenges. Featuring interviews with best-selling author Michael Pollan, renowned scientists Paul Stamets, Eugenia Bone and more.
Hot Docs Ted Rogers Cinema
DETAILS
Hot Docs Ted Rogers Cinema
(416) 637-3123
506 Bloor St West
Toronto ON M5S 1Y3
Canada
DATE & TIME
-
[ Add to Calendar ]
2020-01-13 20:30:00
2020-01-29 02:30:00
Fantastic Fungi // Added Screenings!
<p>Hailed for its healing properties, and appearing in everything from superdrinks to beauty products, mushrooms are having a major moment. That's not all: this remarkable organism may even contain the secret to saving life as we know it on Earth. Narrated by Academy Award-winning actor Brie Larson and captured with state-of-the-art time lapse cinematography, Fantastic Fungi takes you on an immersive journey into a magical kingdom beneath our feet where a complex and ancient network of mycelium hold eye-opening solutions to our most pressing medical, therapeutic, and environmental challenges.</p>
506 Bloor St West
Toronto ON M5S 1Y3
Canada
Bloor St. Culture Corridor
info@perceptible.com
America/Toronto
public
TICKETS