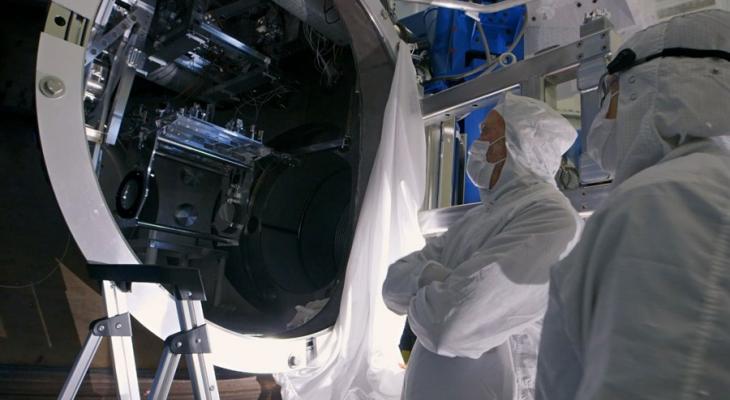 Jan
08
Doc Soup: Chasing Einstein
Follow leading scientists at the largest particle accelerator (CERN), the largest underground labs (XENON), the largest telescope arrays, and the LIGO gravitational wave detector to find out whether Einstein's theory of relativity—as it celebrates its 100th birthday—stands the test of time. You don't need a PhD in rocket science to let yourself be carried away by this fascinating film documenting the hunt to answer one of the greatest open questions about our Universe.
Followed by a Q&A hosted by award-winning author and journalist Rachel Giese.
______________________________________________________
Doc Soup: Hot Docs' monthly screening series that presents Festival hits and award-winning docs.
Hot Docs Ted Rogers Cinema
DETAILS
Hot Docs Ted Rogers Cinema
(416) 637-3123
506 Bloor St West
Toronto ON M5S 1Y3
Canada
DATE & TIME
-
[ Add to Calendar ]
2020-01-08 23:30:00
2020-01-09 23:45:00
Doc Soup: Chasing Einstein
<p>Follow leading scientists at the largest particle accelerator (CERN), the largest underground labs (XENON), the largest telescope arrays, and the LIGO gravitational wave detector to find out whether Einstein's theory of relativity—as it celebrates its 100th birthday—stands the test of time. You don't need a PhD in rocket science to let yourself be carried away by this fascinating film documenting the hunt to answer one of the greatest open questions about our Universe.</p> <p> Followed by a Q&amp;A hosted by award-winning author and journalist Rachel Giese.</p>
506 Bloor St West
Toronto ON M5S 1Y3
Canada
Bloor St. Culture Corridor
info@perceptible.com
America/Toronto
public
TICKETS