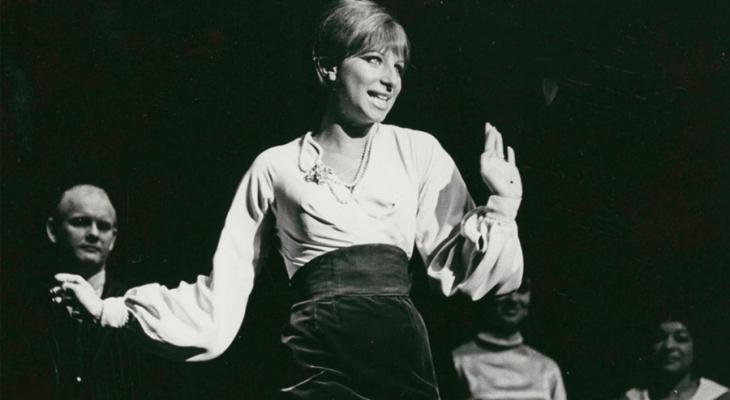 Jan
05
Barbra Streisand: Becoming an Icon // Game Changers
From Funny Girl to first female mega-star, Barbra Streisand had an unstoppable rise to fame. Taking home Oscars, Golden Globes, Grammys and Emmys throughout her career, Streisand cemented herself as an icon, redefined people's notions of beauty and showed the world that a star could be a strong, liberated and unconventional woman. Follow Streisand's journey as she fought her way out of a tough childhood in working-class Brooklyn, shone on Broadway stages and became a Hollywood great, influencing generations of performers and leaving an indelible mark on the world.
________________________________________________________________
Game Changers: Celebrate the great thinkers, creators and agitators that inspire us to break convention in a time of profound social change.
Series Sponsored by

Hot Docs Ted Rogers Cinema
DETAILS
Hot Docs Ted Rogers Cinema
(416) 637-3123
506 Bloor St West
Toronto ON M5S 1Y3
Canada
DATE & TIME
-
[ Add to Calendar ]
2020-01-05 21:15:00
2020-01-05 22:17:00
Barbra Streisand: Becoming an Icon // Game Changers
<p>From <em>Funny Girl</em> to first female mega-star, Barbra Streisand had an unstoppable rise to fame. Taking home Oscars, Golden Globes, Grammys and Emmys throughout her career, Streisand cemented herself as an icon, redefined people's notions of beauty and showed the world that a star could be a strong, liberated and unconventional woman. Follow Streisand's journey as she fought her way out of a tough childhood in working-class Brooklyn, shone on Broadway stages and became a Hollywood great, influencing generations of performers and leaving an indelible mark on the world.</p>
506 Bloor St West
Toronto ON M5S 1Y3
Canada
Bloor St. Culture Corridor
info@perceptible.com
America/Toronto
public
TICKETS