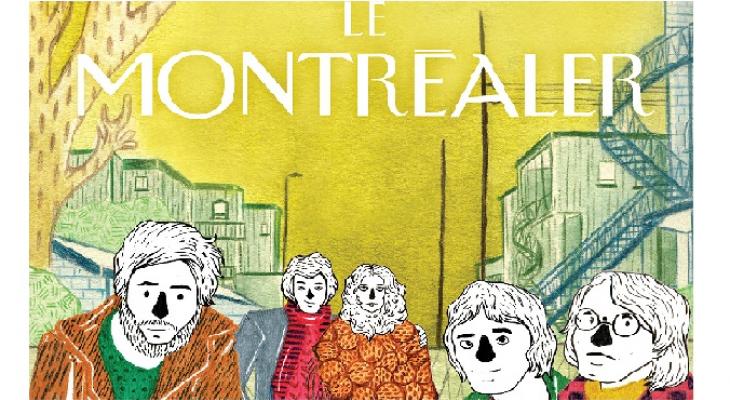 Nov
06
Talk | Le Montréaler
Le Montréaler 
Avec Aurélie Grand, Mathieu Potvin et Renaud Plante
Lors de cette conférence, vous découvrirez l'exposition Le Montréaler, le concept, les œuvres et les créateurs.
Les illustrateurs Aurélie Grand et Jimmy Beaulieu vous partageront leur processus de création, tout en créant une version torontoise du projet avec l'aide du public. En parallèle, Renaud Plante, le directeur artistique, vous parlera des différentes étapes de la conception du projet, de l'influence de la revue le New Yorker dans la conception graphique et l'illustration ainsi que de cet hommage à la revue et à Montréal.
Le Montréaler - in French
With Aurélie Grand, Mathieu Potvin and Renaud Plante
During this lecture, you will explore the exhibit Le Montréaler: the concept, the works and the creators.
Illustrators Aurélie Grand and Jimmy Beaulieu will share their creative process while creating a Toronto version of the project with the help of the public. In parallel, Renaud Plante, the artistic director, will tell you about the various steps of the project's conception and the influence of The New Yorker magazine in the graphic design and illustration, and explore this tribute to the magazine and to Montreal
Alliance Française de Toronto
DETAILS
Alliance Française de Toronto
(416) 922-2014
24 Spadina Road
Toronto ON M5R 2S7
Canada
DATE & TIME
-
[ Add to Calendar ]
2019-11-07 00:00:00
2019-11-07 01:00:00
Talk | Le Montréaler
<p><strong>Le Montréaler </strong></p> <p><em>Avec Aurélie Grand, Mathieu Potvin et Renaud Plante</em></p> <p>Lors de cette conférence, vous découvrirez l'exposition<em> Le Montréaler, </em>le concept, les œuvres et les créateurs.</p>
24 Spadina Road
Toronto ON M5R 2S7
Canada
Bloor St. Culture Corridor
info@perceptible.com
America/Toronto
public