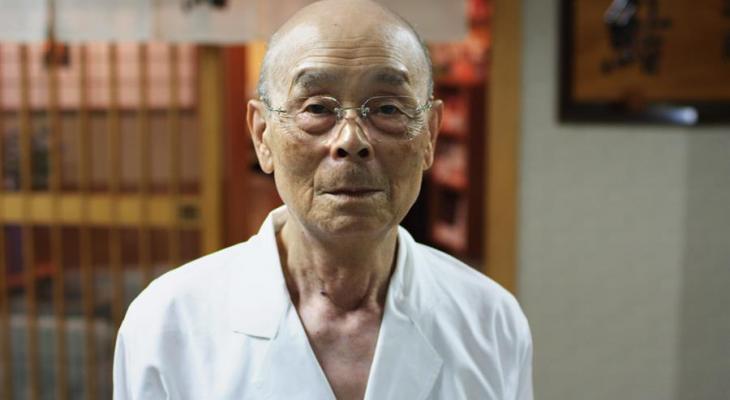 May
28
Jiro Dreams of Sushi // Curious Minds Further Viewing
One of the most beloved documentaries in recent memory, Jiro Dreams of Sushi is a compelling portrait of renowned master sushi chef Jiro Ono, who at the age of 85 is as inspired and inspiring as ever in his pursuit of perfection. Jiro is the proprietor of Sukiyabashi Jiro, a three-star Michelin rated, 10-seat restaurant inauspiciously located in a Tokyo subway station. From his unparalleled success in the culinary world to his complicated relationship with his sons, this delectable film chronicles all aspects of Jiro's life and craft in tantalizing style and detail.
In Japanese with English subtitles.
Pair with... Curious Minds // Discovering Japan
________________________________________________
Curious Minds Further Viewing: Dive deeper into the fascinating subjects explored at our Curious Minds Speaker Series.
Hot Docs Ted Rogers Cinema
DETAILS
Hot Docs Ted Rogers Cinema
(416) 637-3123
506 Bloor St West
Toronto ON M5S 1Y3
Canada
DATE & TIME
-
[ Add to Calendar ]
2019-05-28 17:00:00
2019-05-28 18:20:00
Jiro Dreams of Sushi // Curious Minds Further Viewing
<p>One of the most beloved documentaries in recent memory, Jiro Dreams of Sushi is a compelling portrait of renowned master sushi chef Jiro Ono, who at the age of 85 is as inspired and inspiring as ever in his pursuit of perfection. Jiro is the proprietor of Sukiyabashi Jiro, a three-star Michelin rated, 10-seat restaurant inauspiciously located in a Tokyo subway station. From his unparalleled success in the culinary world to his complicated relationship with his sons, this delectable film chronicles all aspects of Jiro's life and craft in tantalizing style and detail.</p>
506 Bloor St West
Toronto ON M5S 1Y3
Canada
Bloor St. Culture Corridor
info@perceptible.com
America/Toronto
public
TICKETS