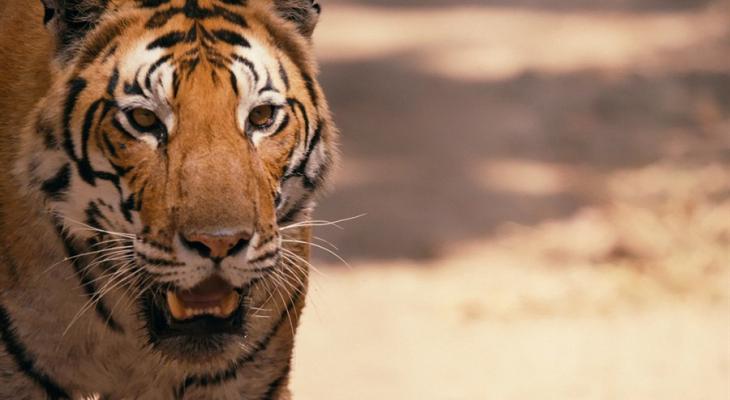 Mar
29
Tigerland (Sneak Peek) // Films Changing the World
Be among the first to catch this riveting doc on the majestical tiger—often the subject of myths and folktales, poetry and art—at this special screening after its Sundance Festival premiere. Half a century ago, in the jungles of India, a young forest officer rallied the world to save tigers from extinction. Today, the creed is carried on in Far East Russia by the guardians of the last Siberian tigers, who risk everything to save the species. Directed by Oscar-winner Ross Kauffman (Born Into Brothels) and produced by Fisher Stevens (The Cove), Tigerland follows these two activists who have made it their mission to save this beloved animal.
Followed by a Skype Q&A with director Ross Kauffman
___________________________________________
Films Changing the World: Must-see docs revealing staggering new perspectives and stories.
Hot Docs Ted Rogers Cinema
DETAILS
Hot Docs Ted Rogers Cinema
(416) 637-3123
506 Bloor St West
Toronto ON M5S 1Y3
Canada
DATE & TIME
-
[ Add to Calendar ]
2019-03-29 22:00:00
2019-03-30 00:06:00
Tigerland (Sneak Peek) // Films Changing the World
<p>Be among the first to catch this riveting doc on the majestical tiger—often the subject of myths and folktales, poetry and art—at this special screening after its Sundance Festival premiere. Half a century ago, in the jungles of India, a young forest officer rallied the world to save tigers from extinction. Today, the creed is carried on in Far East Russia by the guardians of the last Siberian tigers, who risk everything to save the species.</p>
506 Bloor St West
Toronto ON M5S 1Y3
Canada
Bloor St. Culture Corridor
info@perceptible.com
America/Toronto
public
TICKETS