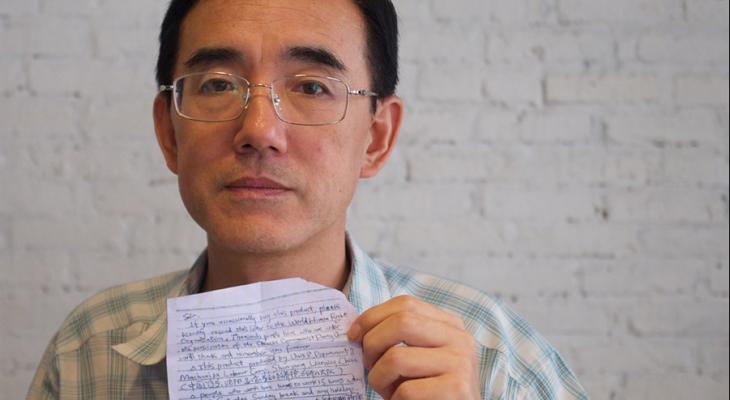 Mar
30
Letter from Masanjia // Canadian Screen Arts Festival
Canadian Screen Award Nominee - Ted Rogers Best Feature Length Documentary
When a woman in Oregon opens a box of Halloween decorations and finds an SOS letter penned by a political prisoner from inside a Chinese labour camp, her discovery makes waves across major news outlets worldwide. Meanwhile, the author of letter, Sun Yi, breaks through Internet firewalls to learn about the media attention and joins forces with an underground network of journalists and Chinese dissidents to reveal his entire story. From Peabody Award-winning director Leon Lee, Letter From Masanjia exposes China's appaling human rights violations through the eyes of Sun Yi, who will stop at nothing to find justice.
Stick around for a Q&A with director Leon Lee
______________________________________________________
Canadian Screen Arts Festival: Celebrate the best of homegrown cinema at this inaugural series showcasing five outstanding documentaries nominated for a 2019 Canadian Screen Award.
Hot Docs Ted Rogers Cinema
DETAILS
Hot Docs Ted Rogers Cinema
(416) 637-3123
506 Bloor St West
Toronto ON M5S 1Y3
Canada
DATE & TIME
-
[ Add to Calendar ]
2019-03-30 22:00:00
2019-03-30 23:15:00
Letter from Masanjia // Canadian Screen Arts Festival
<p>Canadian Screen Award Nominee - Ted Rogers Best Feature Length Documentary</p>
506 Bloor St West
Toronto ON M5S 1Y3
Canada
Bloor St. Culture Corridor
info@perceptible.com
America/Toronto
public
TICKETS