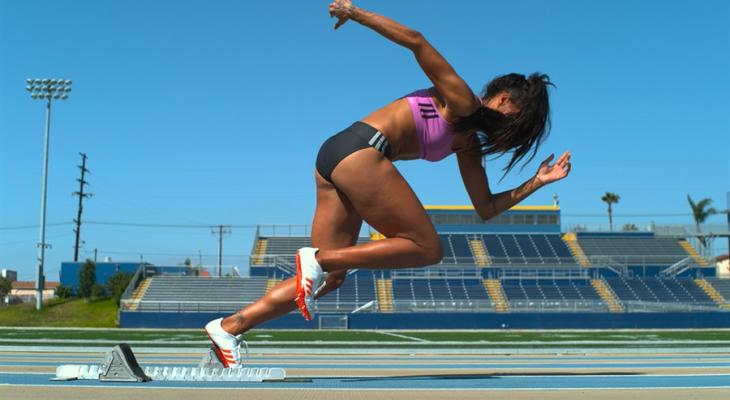 Mar
19
The Game Changers // Member Screening
On the evening of the launch of the Hot Docs 2019 lineup, Hot Docs members get an exclusive theatrical preview of one of the most memorable films of last year's festival. From acclaimed director Louie Psihoyos (The Cove) and Executive Producer James Cameron, The Game Changers follows former UFC champion turned elite military trainer, James Wilks, as he travels the world on a quest for the truth behind one of society's most dangerous myths—that meat is necessary for strength and optimal health. Through meetings with elite athletes, special forces soldiers, visionary scientists, and cultural icons, what James discovers permanently changes his relationship with food and his definition of true strength.
Enjoy a post-screening Q&A with producer/subject James Wilkes and producers/co-writers Joseph Pace and Shannon Kornelsen—plus, get a special preview of what to expect at this year's Hot Docs Festival.
*****************************************************************************
Member Screenings: These free quarterly events allow our community of supporters to get a first look at new releases, discover powerful stories and engage with the artists who bring them to life.
Tickets: FREE for members (one per Bronze member, two per Silver member, and three per Gold member). One additional $8 ticket can be purchased.
Hot Docs Ted Rogers Cinema
DETAILS
Hot Docs Ted Rogers Cinema
(416) 637-3123
506 Bloor St West
Toronto ON M5S 1Y3
Canada
DATE & TIME
-
[ Add to Calendar ]
2019-03-19 22:30:00
2019-03-20 00:33:00
The Game Changers // Member Screening
<p>On the evening of the launch of the Hot Docs 2019 lineup, Hot Docs members get an exclusive theatrical preview of one of the most memorable films of last year's festival. From acclaimed director Louie Psihoyos (The Cove) and Executive Producer James Cameron, The Game Changers follows former UFC champion turned elite military trainer, James Wilks, as he travels the world on a quest for the truth behind one of society's most dangerous myths—that meat is necessary for strength and optimal health.</p>
506 Bloor St West
Toronto ON M5S 1Y3
Canada
Bloor St. Culture Corridor
info@perceptible.com
America/Toronto
public
TICKETS