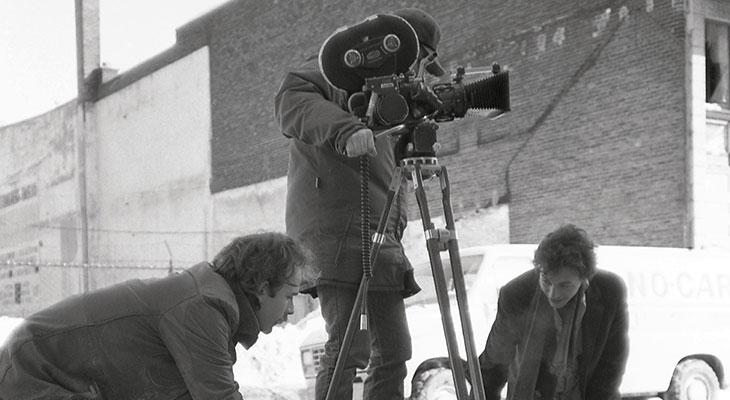 Jan
09
EXHIBITION - OUR PHOTOS FROM FILM SHOOT
Opening on Wednesday, February 9 at 6:30PM (Cocktail)
Presented by Marie-Josée Raymond (producer) and Claude Fournier (director, author) directors of Éléphant.
When the first film-shoots photos submitted by our cinema's artists appeared on a Facebook page at the invitation of two apprentice chroniclers—Serge Beauchemin and François Gill— Éléphant immediately realized that it could not remain indifferent to such an important act of memory. In the jungle of photos in which they quickly found themselves, the two chroniclers enthusiastically welcomed the support of Éléphant, which henceforth and for posterity will archive on its website, elephantcinema.quebec, the fabulous souvenir album of those who make it possible for cinema to create worlds.
The photography exhibition will be on display until February 7.
Alliance Française de Toronto
DETAILS
Alliance Française de Toronto
(416) 922-2014
24 Spadina Road
Toronto ON M5R 2S7
Canada
DATE & TIME
-
[ Add to Calendar ]
2019-01-09 23:30:00
2019-02-07 23:00:00
EXHIBITION - OUR PHOTOS FROM FILM SHOOT
<p><strong>Opening on Wednesday, February 9 at 6:30PM (Cocktail) </strong></p> <p><em>Presented by Marie-Josée Raymond (producer) and Claude Fournier (director, author) directors of Éléphant.</em></p>
24 Spadina Road
Toronto ON M5R 2S7
Canada
Bloor St. Culture Corridor
info@perceptible.com
America/Toronto
public