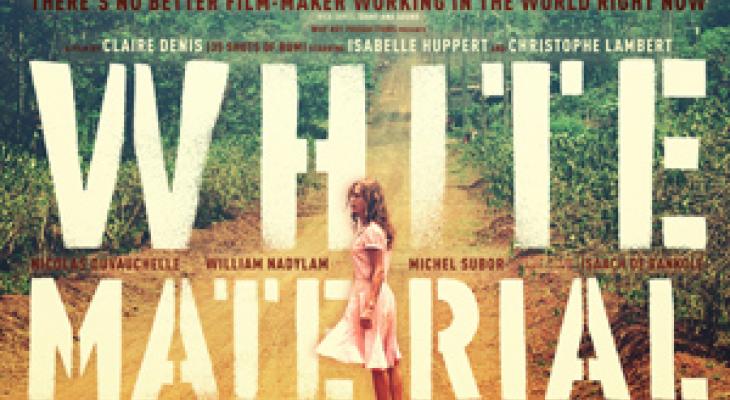 Nov
05
Alliance francaise Toronto: Movie Thursday - White Material
Denis revisits Africa, this time exploring a place rife with civil and racial conflict. A white French family outlawed in its home and attempting to save its coffee plantation connects with a black hero also embroiled in the tumult. All try to survive as their world rapidly crumbles around them.
Release in March 2010 (106min)
Directed by: Claire Denis
Stars: Isabelle Huppert, Christophe Lambert
Type: Drama
The movie will be screened in French with English subtitles.
Presented by Lucie Carette , Cinema & New Media Officer - French Consulate-General in Toronto Screening in partnership with the French Consulate and the French Embassy, as a part of the serie "Retrospective: French actress and director".
Alliance Française de Toronto
DETAILS
Alliance Française de Toronto
(416) 922-2014
24 Spadina Road
Toronto ON M5R 2S7
Canada
DATE & TIME
[ Add to Calendar ]
2015-11-05 00:00:00
2015-11-05 00:00:00
Alliance francaise Toronto: Movie Thursday - White Material
<p><em>Denis revisits Africa, this time exploring a place rife with civil and racial conflict. A white French family outlawed in its home and attempting to save its coffee plantation connects with a black hero also embroiled in the tumult. All try to survive as their world rapidly crumbles around them.</em></p> <p>Release in March 2010 (106min)</p> <p>Directed by: Claire Denis</p> <p>Stars: Isabelle Huppert, Christophe Lambert</p> <p>Type: Drama</p> <p>The movie will be screened in French with English subtitles.</p>
24 Spadina Road
Toronto ON M5R 2S7
Canada
Bloor St. Culture Corridor
info@perceptible.com
America/Toronto
public
TICKETS