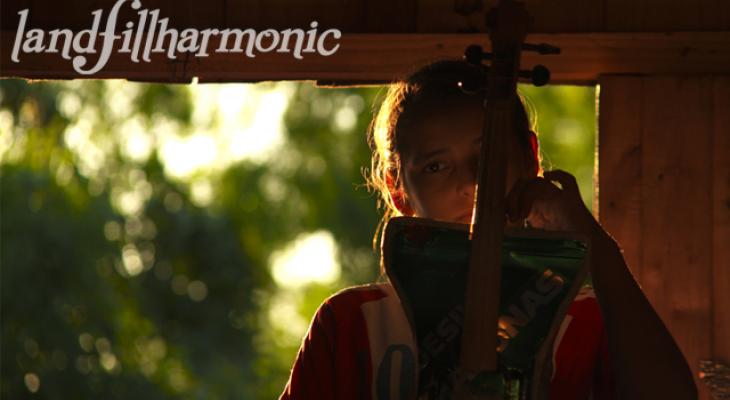 Jun
18
Movie Night with Tafelmusik and the TSO
Tafelmusik Baroque Orchestra and the Toronto Symphony Orchestra join forces for our second annual joint movie night, as we present LANDFILL HARMONIC.
The world generates about a billion tons of garbage a year. Those who live with it and from it are the poor – like the people of Cateura, Paraguay. And here they are transforming it into beauty. Landfill Harmonic follows the Orchestra as it takes its inspiring spectacle of trash-into-music around the world. Follow the lives of a garbage picker, a music teacher and a group of children from a Paraguayan slum that out of necessity started creating instruments entirely out of garbage. Landfill Harmonic is a beautiful story about the transformative power of music, which also highlights two vital issues of our times: poverty and waste pollution.
Last year's Movie Night sold out - get your tickets now!
Doors 8:30pm, Movie 9pm
Watch the trailer:
Hot Docs Ted Rogers Cinema
DETAILS
Hot Docs Ted Rogers Cinema
(416) 637-3123
506 Bloor St West
Toronto ON M5S 1Y3
Canada
DATE & TIME
[ Add to Calendar ]
2015-06-18 00:00:00
2015-06-18 00:00:00
Movie Night with Tafelmusik and the TSO
<p><a href="http://www.tafelmusik.org/"><strong>Tafelmusik Baroque Orchestra</strong></a> and the <strong>Toronto Symphony Orchestra</strong> join forces for our second annual joint movie night, as we present<em><strong> LANDFILL HARMONIC.</strong></em></p>
506 Bloor St West
Toronto ON M5S 1Y3
Canada
Bloor St. Culture Corridor
info@perceptible.com
America/Toronto
public
TICKETS