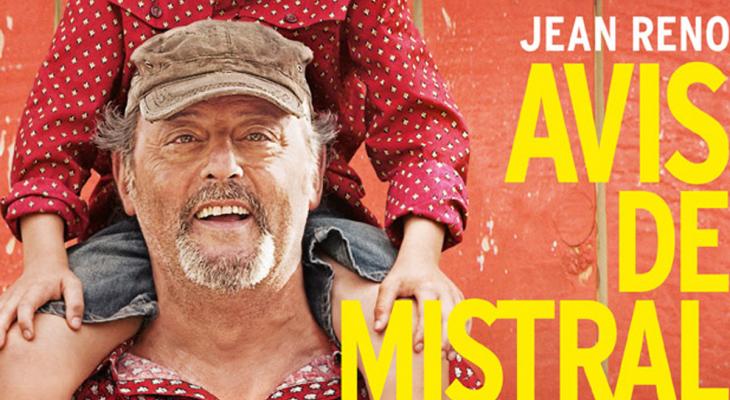 Apr
09
CINEMA: Avis de mistral
At 7pm
Lea, Adrian, and their little brother Theo, born deaf, go on holiday in Provence with their grandfather, Paul "Oliveron" they never met because of a family quarrel. Unfortunately, it is not the holidays they dreamed, especially after their father announced that he was leaving the house. In less than 24 hours, it is the clash of generations between the teens and their grandfather.
Directed by Rose Bosch
Stars Jean Reno, Anna Galiena, Chloé Jouannet
Type: Comedy
Screening in partnership with Cinefranco. It will be presented by Marcelle Lean, artistic Director of the festival Cinefranco and be screened in French with english subtitles.
Info : culturel@alliance-francaise.ca - 416.922.2014*37
Alliance Française de Toronto
DETAILS
Alliance Française de Toronto
(416) 922-2014
24 Spadina Road
Toronto ON M5R 2S7
Canada
DATE & TIME
[ Add to Calendar ]
2015-04-09 00:00:00
2015-04-09 00:00:00
CINEMA: Avis de mistral
<p><strong>At 7pm</strong></p> <p>Lea, Adrian, and their little brother Theo, born deaf, go on holiday in Provence with their grandfather, Paul "Oliveron" they never met because of a family quarrel. Unfortunately, it is not the holidays they dreamed, especially after their father announced that he was leaving the house. In less than 24 hours, it is the clash of generations between the teens and their grandfather.</p> <p>Directed by Rose Bosch</p> <p>Stars Jean Reno, Anna Galiena, Chloé Jouannet</p> <p>Type: Comedy</p>
24 Spadina Road
Toronto ON M5R 2S7
Canada
Bloor St. Culture Corridor
info@perceptible.com
America/Toronto
public
TICKETS