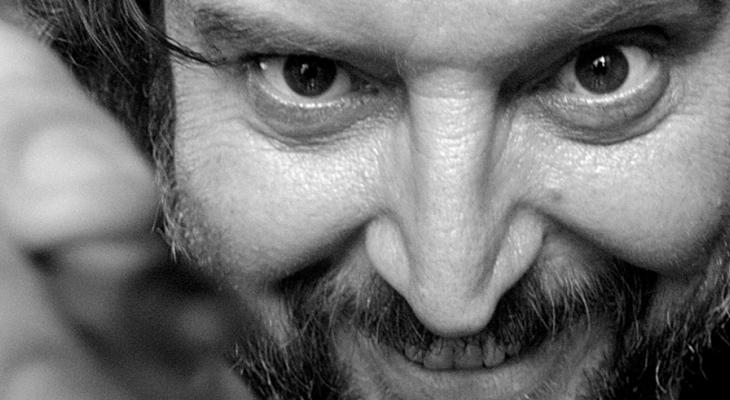 Mar
25
Literature and mythology
At 7pm
Bryan Perro, Quebecois writer author of the very famous children's series Amos Daragon, will tell us how great mythological tales influenced his writing. 
Fascinated by tales and legends, mythology and popular fantasy, Bryan Perro is a trapper specialized in invisible creatures who now devotes himself exclusively to his art practice. Very inspired by his travels and cultural experiences, he regards writing as a fabulous way to redefine reality in order to fight against the burden of everyday life.
Bryan Perro was born in Shawinigan, on June 11, 1968. He currently lives in Saint-Mathieu-du-Parc, Quebec, Canada. He has completed training as an actor and a drama teacher at UQAM (Université du Québec in Montréal), as well as obtained a masters degree in Quebec Studies at UQTR (Université du Québec in Trois-Rivières) where he studied the werewolf in the oral tradition of Quebec. He realizes his dream and becomes a full time writer thanks to his popular youth series Amos Daragon (12 volumes). 
Info : culturel@alliance-francaise.ca - 416.922.2014*37
Alliance Française de Toronto
DETAILS
Alliance Française de Toronto
(416) 922-2014
24 Spadina Road
Toronto ON M5R 2S7
Canada
DATE & TIME
[ Add to Calendar ]
2015-03-25 00:00:00
2015-03-25 00:00:00
Literature and mythology
<p><strong>At 7pm</strong></p> <p>Bryan Perro, Quebecois writer author of the very famous children's series Amos Daragon, will tell us how great mythological tales influenced his writing. </p> <p>Fascinated by tales and legends, mythology and popular fantasy, Bryan Perro is a trapper specialized in invisible creatures who now devotes himself exclusively to his art practice. Very inspired by his travels and cultural experiences, he regards writing as a fabulous way to redefine reality in order to fight against the burden of everyday life.</p>
24 Spadina Road
Toronto ON M5R 2S7
Canada
Bloor St. Culture Corridor
info@perceptible.com
America/Toronto
public
TICKETS