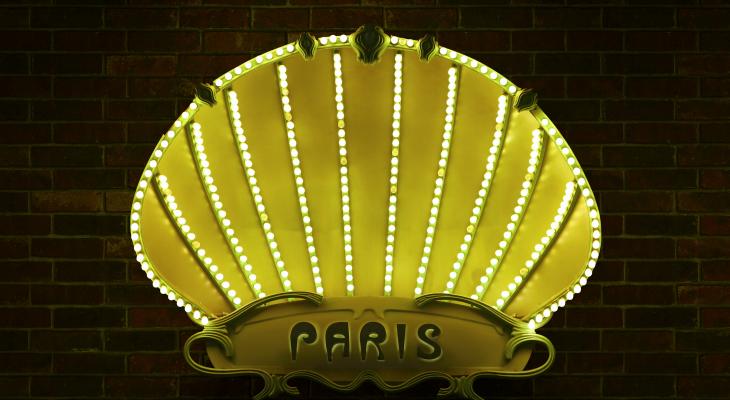 Jan
09
Paris 1900, Classical and Modern
Featuring ISA Trio: Jacques Israelievitch (violin), Benjamin Smith (piano) and Jihyun Ahn (cello).
ISA trio revisits the Belle Époque, a period following the Great Depression from 1880 and ending when World War I began in 1914. This period was characterized by social, economic, technological and political improvements. It is, at least, the idyllic vision in thinking in contrast to the horrors of World War I. In retrospect, the Belle Époque was named, shading off upheavals, inconsistencies and challenges of a period that produced the twentieth century.
Program of the evening: Camille Saint-Saëns Trio #1 en Fa Majeur Op.18 (1863), Jean Françaix Trio (1986) and Maurice Ravel Trio en la mineur (1914).
Tickets available at www.alliance-francaise.ca
Alliance Française de Toronto
DETAILS
Alliance Française de Toronto
(416) 922-2014
24 Spadina Road
Toronto ON M5R 2S7
Canada
DATE & TIME
[ Add to Calendar ]
2015-01-09 00:00:00
2015-01-09 00:00:00
Paris 1900, Classical and Modern
<p>Featuring ISA Trio: Jacques Israelievitch (violin), Benjamin Smith (piano) and Jihyun Ahn (cello).</p> <p>ISA trio revisits the Belle Époque, a period following the Great Depression from 1880 and ending when World War I began in 1914. This period was characterized by social, economic, technological and political improvements. It is, at least, the idyllic vision in thinking in contrast to the horrors of World War I. In retrospect, the <em>Belle Époque</em> was named, shading off upheavals, inconsistencies and challenges of a period that produced the twentieth century.</p>
24 Spadina Road
Toronto ON M5R 2S7
Canada
Bloor St. Culture Corridor
info@perceptible.com
America/Toronto
public
TICKETS