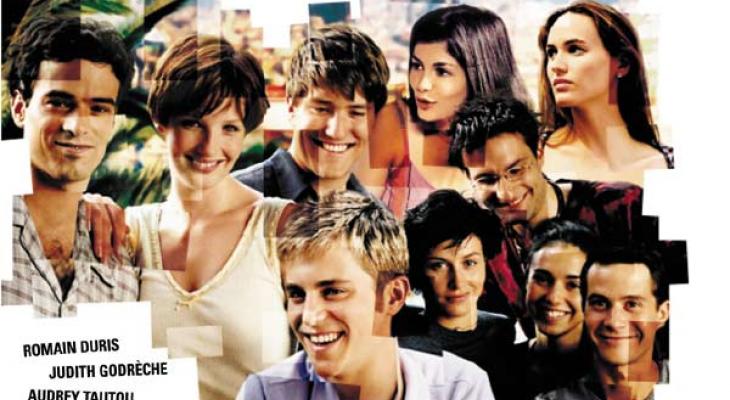 Nov
13
The Spanish Apartment
Screening at 7pm
A strait-laced French student moves into an apartment in Barcelona with a cast of six other characters from all over Europe. Together, they speak the international language of love and friendship.
Directed by Cédric Klapisch
Screening in partnership with The European Union Film Festival. It will be presented by Jérémie Abessira, Executive Director of the festival and be screened in French with english subtitles.
Entrance : Pay what you can - No registration: on the first-come, first-served basis.
Alliance Française de Toronto
DETAILS
Alliance Française de Toronto
(416) 922-2014
24 Spadina Road
Toronto ON M5R 2S7
Canada
DATE & TIME
[ Add to Calendar ]
2014-11-13 00:00:00
2014-11-13 00:00:00
The Spanish Apartment
<p><strong>Screening at 7pm</strong></p> <p>A strait-laced French student moves into an apartment in Barcelona with a cast of six other characters from all over Europe. Together, they speak the international language of love and friendship.</p> <p>Directed by Cédric Klapisch</p> <p>Screening in partnership with <a href="http://www.eutorontofilmfest.ca/" target="_blank">The European Union Film Festival.</a> It will be presented by Jérémie Abessira, Executive Director of the festival and be screened in French with english subtitles.</p>
24 Spadina Road
Toronto ON M5R 2S7
Canada
Bloor St. Culture Corridor
info@perceptible.com
America/Toronto
public
TICKETS