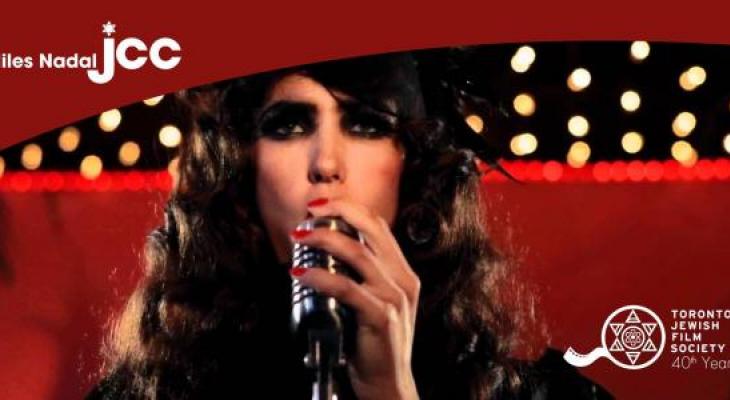 Jun
03
Toronto Jewish Film Society: Melting Away
Israel, 2012, Doron Eran, director, 86 minutes
When his parents find that he has been secretly wearing women's clothes, Assaf (Hen Yanni) is locked out of their home. Years later, a private detective learns that Assaf is now Anna, an enchanting woman who sings at a nightclub. Don't miss this mesmerizing drama about love, loss and acceptance. In Hebrew with English subtitles. For Pride at the J, June 2018. Guest speaker: Jonathan Alschech, Researcher, LGBTQI and gender-based stigma, University of Toronto.
2 screenings: 4:00 and 7:30 pm
In the Al Green Theatre in the Miles Nadal JCC
Box office is open on site at 3:30 pm for the 4:00 pm screening for Rush ticket sales only. Box office is open on site at 6:30 pm for the 7:30 pm screening. Advance Tickets are available online for the 7:30 pm screening only – no phone or in person sales.
Buy advance 7:30 pm tickets on Eventbrite.
There are no online or other advance tickets available for the 4:00 pm screenings. Day-of single tickets for each screening are subject to availability and are processed on a rush-only basis. All single ticket door sales are CASH only. All ticket sales are final; no refunds or exchanges on in person or online advanced sales.
$15 General Admission $10 Young Adults (age 18-35)
Box Office opens 30 minutes before the screening start time. All single tickets at the door are cash sale only and subject to availability.
info: esthera@mnjcc.org | 416 924-6211 x606
Miles Nadal Jewish Community Centre
DETAILS
Miles Nadal Jewish Community Centre
(416) 924-6211
750 Spadina Ave
Toronto ON M5S 2J2
Canada
DATE & TIME
-
[ Add to Calendar ]
2018-06-03 16:00:00
2018-06-03 21:00:00
Toronto Jewish Film Society: Melting Away
<p>Israel, 2012, Doron Eran, director, 86 minutes</p>
750 Spadina Ave
Toronto ON M5S 2J2
Canada
Bloor St. Culture Corridor
info@perceptible.com
America/Toronto
public