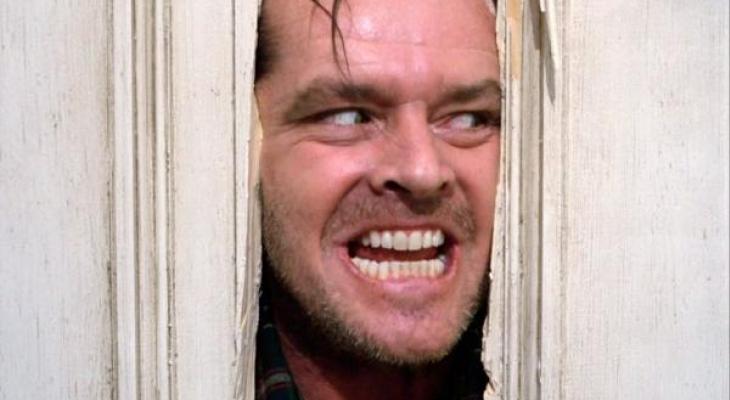 Jul
14
The Shining
From the great master filmmaker Stanley Kubrick comes one of the most infamous horror movies of all time. Adapted loosely from the novel by Stephen King, Jack Nicholson stars as Jack Torrance, who takes a job taking care of the isolated Overlook Hotel while it suspends operations over the winter. A perfect chance for him to focus on writing his next book and spend quality time with his wife  (played by a brilliant Shelley Duvall) and son... Except that all work and no play make Jack a dull boy. Enigmatic and chilling, The Shining is a masterpiece that never loses its power.
KUBRICK DOUBLE BILL:
On Saturday, July 14 see The Shining back-to-back with Filmworker, a new behind-the-scenes look at Kubrick's career through the eyes of an unsung hero in his shadow.
Hot Docs Ted Rogers Cinema
DETAILS
Hot Docs Ted Rogers Cinema
(416) 637-3123
506 Bloor St West
Toronto ON M5S 1Y3
Canada
DATE & TIME
-
[ Add to Calendar ]
2018-07-14 20:45:00
2018-07-14 22:28:00
The Shining
<p>From the great master filmmaker Stanley Kubrick comes one of the most infamous horror movies of all time. Adapted loosely from the novel by Stephen King, Jack Nicholson stars as Jack Torrance, who takes a job taking care of the isolated Overlook Hotel while it suspends operations over the winter. A perfect chance for him to focus on writing his next book and spend quality time with his wife  (played by a brilliant Shelley Duvall) and son... Except that all work and no play make Jack a dull boy. Enigmatic and chilling, The Shining is a masterpiece that never loses its power.</p>
506 Bloor St West
Toronto ON M5S 1Y3
Canada
Bloor St. Culture Corridor
info@perceptible.com
America/Toronto
public