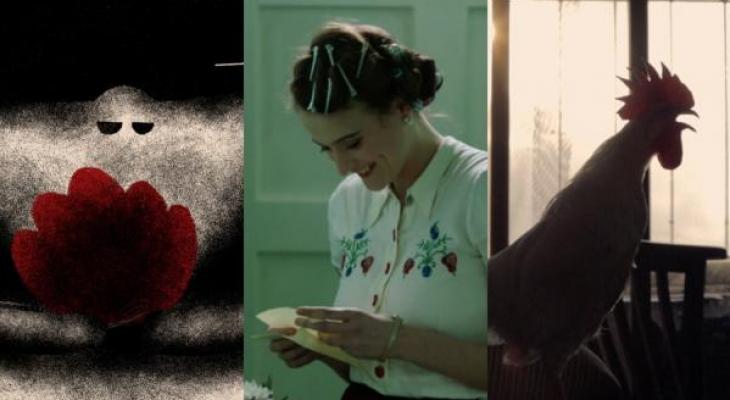 Oct
19
The Hottest Shorts of Hot Docs 2018 - Member Screening
One of our most perennially popular member events, join us for our annual screening featuring the best shorts from Hot Docs 2018. Short films are some of the finest docs we screen at the Festival each year and we've selected seven of our favourites for you in this special program featuring some unforgettable characters.
Post-screening Skype Q&A with Jamie Miller, director of A Prince's Tale, winner of the Best Canadian Short Film Award.
Lotte That Silhouette Girl D: Elizabeth Beecherl, Carla Patullo | 2018 | USA | 10 mins | G Before Walt Disney, there was Lotte Reiniger, a trailblazing woman at the vanguard of animation.
Smithy & Dickie D: Hannah Quinn | 2017 | Ireland | 10 mins | GUntil quite recently, memories and precious moments were tangibly captured in photos, letters and notes. The beginning of Smithy and Dickie's courtship is forever memorialized in a series of sweet missives they wrote each other in the 1940s.
I Love Your Fucking Name  D: Finn O'Hara | 2017 | Canada | 8 mins | PG Meet Elizabeth Taylor, Sarah McLachlan and a real-life Peter Pan in this hilarious look at the way some names can't help but be a conversation starter at every single introduction.
Tungrus  D: Rishi Chandna | 2017 | India | 14 mins | PG A middle-class Mumbai household is turned upside down by the arrival of a new family member—a cute chick who quickly grows into a hell-raising rooster.
I Am Bisha  D: Roopa Gogineni | 2018 | USA, Kenya | 14 mins | PG A long-standing civil war and a dearth of media outlets has left the people of Sudan without access to relevant news. Ganja, a young pacifist, finds a novel way to disseminate information.
Carlotta's Face  D: Valentin Riedl, Friedrich Schuld | 2018 | Germany | 5 mins | G When Carlotta looks in the mirror, she doesn't recognize the image reflected back at her. This beautifully animated portrait explores the confusion that face blindness causes for a young child trying to make sense of her world.
Prince's Tale  D: Jamie Miller | 2017 | Canada | 16 min | PG After surviving a fire that drastically changes his body, a young man makes the bold, life-affirming choice to express himself through his arrestingly beautiful performance art and love for acting.
Hot Docs Ted Rogers Cinema
DETAILS
Hot Docs Ted Rogers Cinema
(416) 637-3123
506 Bloor St West
Toronto ON M5S 1Y3
Canada
DATE & TIME