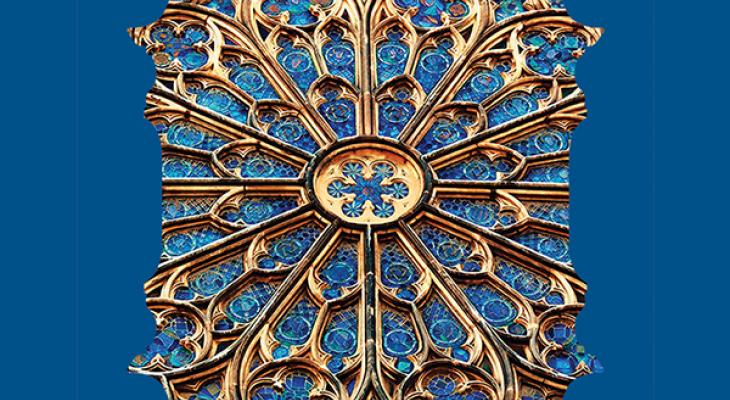 Apr
06
Bach B-Minor Mass
Jeanne Lamon Hall, Trinity-St. Paul's Centre (427 Bloor St. West) Bach's B-Minor Mass towers as one of the supreme pieces of music ever written and it's a beloved work of Tafelmusik Choir and Orchestra. Whether you are a performer or listener, this piece captivates your heart and soul from the very opening notes of the Kyrie to the majestic close of the Dona nobis pacem. Time stands still as the energy of the Credo, beauty of the Benedictus, and glory of the Gratias inspire contemplation of life and the power of music.
Bach never heard it performed in its entirety—that is a privilege reserved for us.
"The music of this supreme Mass and its performance were simply out of this world." – The Globe and Mail (on 2011 Tafelmusik performance)
Featuring
Directed by Ivars Taurins Dorothee Mields, soprano Laura Pudwell, mezzo-soprano Charles Daniels, tenor Tyler Duncan, baritone Tafelmusik Baroque Orchestra and Chamber Choir
Pre-concert Chats
Join us for a free pre-concert chat one hour before the show with soprano Ann Monoyios.
Tafelmusik Baroque Orchestra and Chamber Choir
DETAILS
Tafelmusik Baroque Orchestra and Chamber Choir
(416) 964-6337
427 Bloor Street West
Toronto ON M5S 1X7
Canada
DATE & TIME
-
[ Add to Calendar ]
2018-04-06 00:00:00
2018-04-08 19:30:00
Bach B-Minor Mass
<p><strong>Jeanne Lamon Hall, Trinity-St. Paul's Centre </strong>(427 Bloor St. West) Bach's B-Minor Mass towers as one of the supreme pieces of music ever written and it's a beloved work of Tafelmusik Choir and Orchestra. Whether you are a performer or listener, this piece captivates your heart and soul from the very opening notes of the <em>Kyrie</em> to the majestic close of the <em>Dona nobis pacem</em>. Time stands still as the energy of the Credo, beauty of the <em>Benedictus</em>, and glory of the <em>Gratias</em> inspire contemplation of life and the power of music.</p>
427 Bloor Street West
Toronto ON M5S 1X7
Canada
Bloor St. Culture Corridor
info@perceptible.com
America/Toronto
public
TICKETS