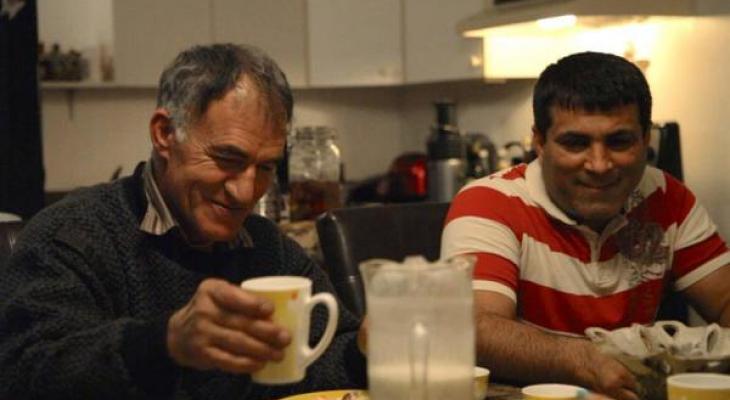 Apr
16
Films Changing the World: My Enemy, My Brother
Films Changing the World: Must-see docs revealing staggering new perspectives and stories.
Zahed and Najah meet during the Iran-Iraq war as enemies: Zahed a 13-year old enrolled in the Iranian army, and Najah, 18, conscripted into the Iraqi army. Their encounter ends with Zahed saving Najah's life. When the two men meet in Vancouver decades later by sheer chance, they embark on a journey to work through their past trauma and reconnect with the homelands they left behind. A feature length follow up to the Oscar-shortlisted and Emmy-nominated short documentary, Ann Shin's My Enemy, My Brother is a deeply moving human story that transcends borders.
Director Ann Shin will join us live for a Q&A. Eye of the Beholder, a VR Experience that brings you directly into the moral conflicts and narrative of the film, will be set up in the lobby before and after the screening.
Hot Docs Ted Rogers Cinema
DETAILS
Hot Docs Ted Rogers Cinema
(416) 637-3123
506 Bloor St West
Toronto ON M5S 1Y3
Canada
DATE & TIME
[ Add to Calendar ]
2018-04-16 22:30:00
2018-04-16 22:30:00
Films Changing the World: My Enemy, My Brother
<p>Films Changing the World: Must-see docs revealing staggering new perspectives and stories.</p>
506 Bloor St West
Toronto ON M5S 1Y3
Canada
Bloor St. Culture Corridor
info@perceptible.com
America/Toronto
public
TICKETS