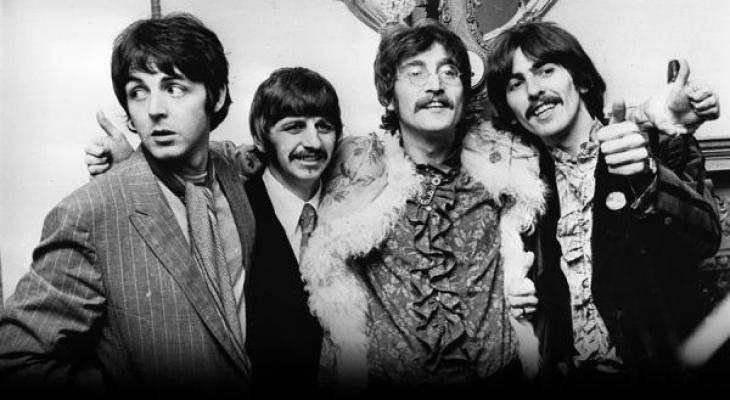 May
27
Doc Soup Sundays: The Beatles, Hippies and Hells Angels: Inside the Crazy World of Apple
Doc Soup Sundays: This Sunday morning spin on our popular Doc Soup series features new, classic and rarely seen docs on art, culture and design docs with special guest Q&As. 
At the height of The Beatles' fame and fortune in 1967 they decided to invest in a little-known company called Apple Corps (no, not that Apple) to avoid bankruptcy from tax bills. Complete with a record label, film production department, fashion shop and hair salon, the band hoped to use the company's reach to spread their message of peace and love—but things didn't go as planned. Hear the incredible unauthorized full story of what happened when the world's most beloved band ran one of the most chaotic companies to ever exist, as told by those who witnessed it firsthand.
Mike Daley, host of Hot Docs popular Curious Minds lecture series: "The Beatles and their World" will participate in a post-screening Q&A.
Hot Docs Ted Rogers Cinema
DETAILS
Hot Docs Ted Rogers Cinema
(416) 637-3123
506 Bloor St West
Toronto ON M5S 1Y3
Canada
DATE & TIME
[ Add to Calendar ]
2018-05-27 15:00:00
2018-05-27 15:00:00
Doc Soup Sundays: The Beatles, Hippies and Hells Angels: Inside the Crazy World of Apple
<p>Doc Soup Sundays: This Sunday morning spin on our popular Doc Soup series features new, classic and rarely seen docs on art, culture and design docs with special guest Q&amp;As. </p>
506 Bloor St West
Toronto ON M5S 1Y3
Canada
Bloor St. Culture Corridor
info@perceptible.com
America/Toronto
public
TICKETS