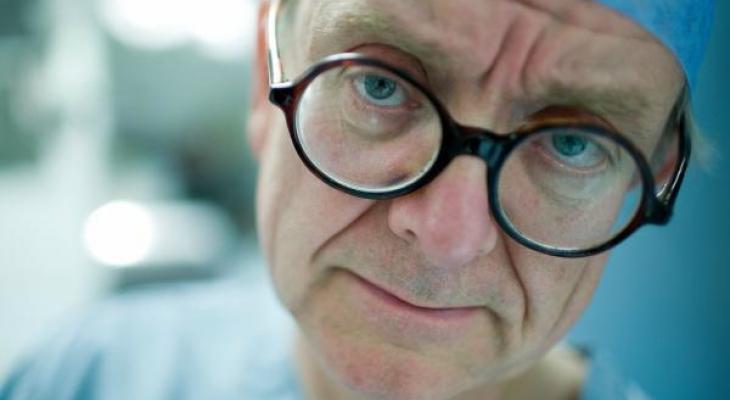 Apr
21
Epilogues: The English Surgeon
Hot Docs Epilogues: For our 25th anniversary, we're bringing back some of our all time favourite Festival films and checking in with their unforgettable subjects to learn how the films have impacted their lives.  
This extraordinary portrait of renowned British neurosurgeon Henry Marsh won Hot Docs' International Feature Award in 2008—and for good reason. For over 15 years, Marsh has traveled to a Ukraine to treat patients who have been left to die in harrowing conditions. His compassion and commitment to relieving suffering has long resonated with audiences, and we are proud to look back at his remarkable story. Catch up with the maverick doctor as he continues to perform his essential surgical care around the world.
Henry Marsh will join us via Skype for a post-screening discussion.
Hot Docs Ted Rogers Cinema
DETAILS
Hot Docs Ted Rogers Cinema
(416) 637-3123
506 Bloor St West
Toronto ON M5S 1Y3
Canada
DATE & TIME
[ Add to Calendar ]
2018-04-21 18:00:00
2018-04-21 18:00:00
Epilogues: The English Surgeon
<p>Hot Docs Epilogues: For our 25th anniversary, we're bringing back some of our all time favourite Festival films and checking in with their unforgettable subjects to learn how the films have impacted their lives.  </p>
506 Bloor St West
Toronto ON M5S 1Y3
Canada
Bloor St. Culture Corridor
info@perceptible.com
America/Toronto
public
TICKETS