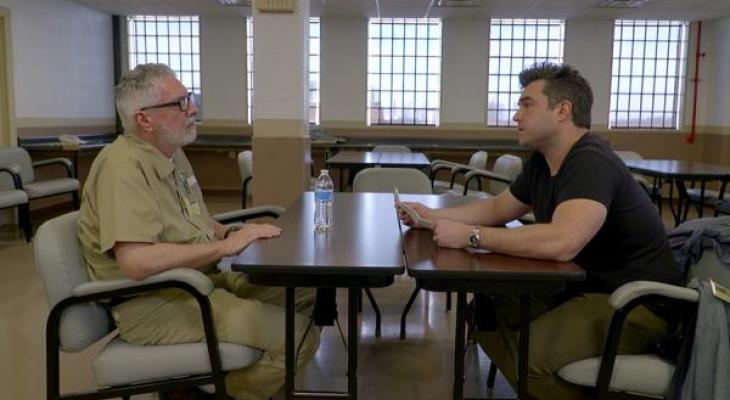 Mar
20
Member Screening: A Murder in Mansfield
Acclaimed filmmaker Barbara Kopple (Harlan County USA, Shut up and Sing) is being recognized with an Outstanding Achievement Award as part of the 25th anniversary of the Hot Docs Festival next month. We're proud to start the celebration early with the Canadian premiere of her latest film, Murder at Mansfield, for this special member screening. Collier Landry returns to his hometown 26 years after testifying against his father as young boy in the 1989 murder of his mother Noreen Boyle. Kopple creates a rich and powerful character portrait of Landry as he interrogates his memory and confronts his dark past—and his imprisoned father.
The film's subject Collier Landry will join us for a post-screening discussion with Festival Director Shane Smith who will share exclusive insights into this year's 25th anniversary events.
Tickets: Members may reserve FREE tickets (one per Bronze member, two per Silver member, and three per Gold member) online or at the Cinema box office. One additional $8 ticket can be purchased. 
Hot Docs Ted Rogers Cinema
DETAILS
Hot Docs Ted Rogers Cinema
(416) 637-3123
506 Bloor St West
Toronto ON M5S 1Y3
Canada
DATE & TIME
[ Add to Calendar ]
2018-03-20 22:30:00
2018-03-20 22:30:00
Member Screening: A Murder in Mansfield
<p>Acclaimed filmmaker Barbara Kopple (Harlan County USA, Shut up and Sing) is being recognized with an Outstanding Achievement Award as part of the 25th anniversary of the Hot Docs Festival next month. We're proud to start the celebration early with the Canadian premiere of her latest film, Murder at Mansfield, for this special member screening. Collier Landry returns to his hometown 26 years after testifying against his father as young boy in the 1989 murder of his mother Noreen Boyle.</p>
506 Bloor St West
Toronto ON M5S 1Y3
Canada
Bloor St. Culture Corridor
info@perceptible.com
America/Toronto
public
TICKETS