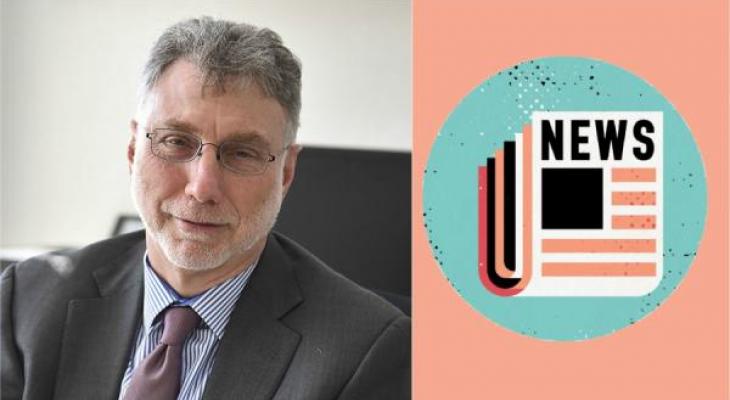 Mar
03
Curious Minds Weekend: Marty Baron
Curious Minds Weekend invites you to explore the most urgent and exciting issues of our time with the innovative thinkers who shape them. Join us for three days of thought-provoking discussions and dynamic panel conversations, all moderated by journalists from The Globe and Mail. 
The Fourth Estate in the Age of Trump
At a time of political polarization and unprecedented attacks on the press, few are doing more to build trust in media institutions and hold the powerful accountable than Marty Baron, Executive Editor of The Washington Post. Immortalized in the Oscar-winning movie Spotlight, which told the story of his Pulitzer Prize-winning investigative team at The Boston Globe, Baron now leads an extraordinary newsroom that is racking up scoop after scoop amid the turmoil of the Trump era. Hear Baron discuss the news stories that will keep his Post colleagues busy in 2018 and his strategies for keeping readers informed and engaged in the age of "fake news" and "alternative facts." Hear one of the world's greatest journalists speak truth to power.
Discussion moderated by The Globe and Mail's Editor-in-Chief, David Walmsley.
Tickets: $39 (Members & Globe Subscribers: $29) 
Weekend Pass: $149 (Members & Globe Subscribers: $129)
Hot Docs Ted Rogers Cinema
DETAILS
Hot Docs Ted Rogers Cinema
(416) 637-3123
506 Bloor St West
Toronto ON M5S 1Y3
Canada
DATE & TIME
[ Add to Calendar ]
2018-03-03 20:30:00
2018-03-03 20:30:00
Curious Minds Weekend: Marty Baron
<p>Curious Minds Weekend invites you to explore the most urgent and exciting issues of our time with the innovative thinkers who shape them. Join us for three days of thought-provoking discussions and dynamic panel conversations, all moderated by journalists from The Globe and Mail. </p> <p>The Fourth Estate in the Age of Trump</p>
506 Bloor St West
Toronto ON M5S 1Y3
Canada
Bloor St. Culture Corridor
info@perceptible.com
America/Toronto
public
TICKETS