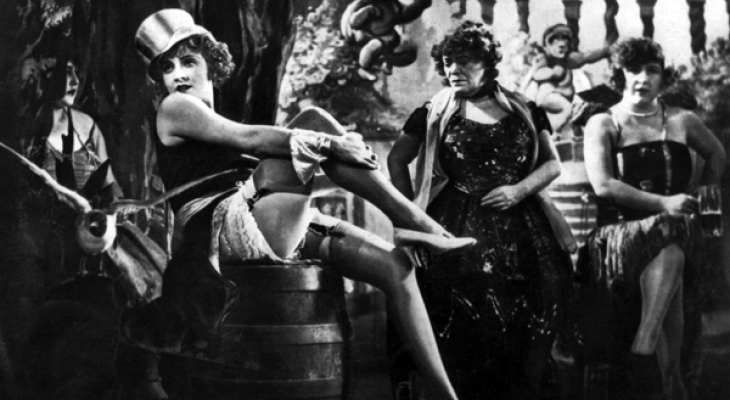 Mar
22
Women in Weimar
Thursdays, 10am - 12pm
March 22 - April 5
Join cabarazz vocalist Adi Braun as she takes an in-depth look at the lives and artistry of key female cabaret performers of Weimar Berlin. This 3-week series explores the emergence of the Modern Woman in post-Wilhelmine German society.
Beginning in 1919 when given the right to vote, women began to play key roles in theatres and cabarets as club owners, managers, and performers with a new emancipated identity and artistic style. Breaking away from convention and the interpretive edicts of classical music, women found their voices in daring new material that addressed the socio-political realities of the day and their emerging sexual freedom.
Artists such as Margo Lion, Kate Kühl, Annemarie Hase, Claire Waldoff, and Blandine Ebinger put their signature stamp on the prostitute songs, murder ballads, and tales of everyday life in the music of Spoliansky, Hollaender, Eisler, and others. As the Nazis rose to power and World War II loomed, they risked their lives singing songs that eerily foreshadowed the horrors to come until the footlights went out forever in the cabarets of Berlin.
https://ca.apm.activecommunities.com/theroyalconservatory/Activity_Search/women-in-weimar/3774
DETAILS
(416) 408-0208
273 Bloor Street West
TELUS Centre for Performance and Learning
Toronto ON M5S 1W2
Canada
DATE & TIME
-
[ Add to Calendar ]
2017-03-22 17:00:00
2017-04-05 19:00:00
Women in Weimar
<p>Thursdays, 10am - 12pm</p> <p>March 22 - April 5</p> <p>Join cabarazz vocalist Adi Braun as she takes an in-depth look at the lives and artistry of key female cabaret performers of Weimar Berlin. This 3-week series explores the emergence of the Modern Woman in post-Wilhelmine German society.</p>
273 Bloor Street West
TELUS Centre for Performance and Learning
Toronto ON M5S 1W2
Canada
Bloor St. Culture Corridor
info@perceptible.com
America/Toronto
public
TICKETS