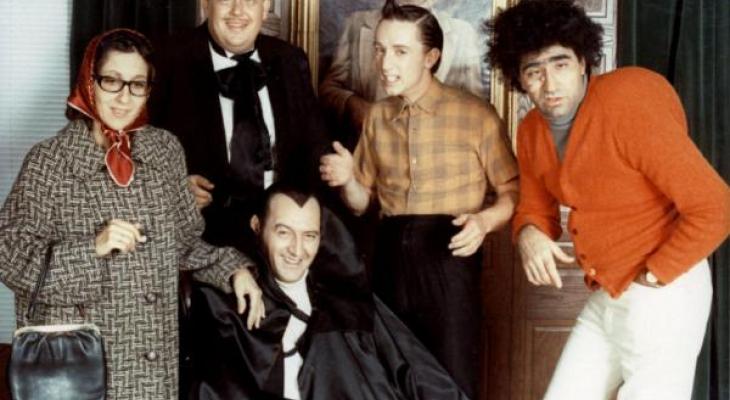 May
16
Curious Minds: POP CANADA: A POP CULTURAL HISTORY OF THE GREAT WHITE NORTH
From Mary Pickford to Tatiana Maslany, Joni Mitchell to Celine Dion, Doug Mackenzie to David Cronenberg, Leonard Cohen to The Tragically Hip: In its first 150 years, Canada has generated a unique, revealing and often just plain strange history of pop cultural distractions. And no matter how much official energy has gone into defining Canada through its geography, history and state policies, nothing reveals quite as much about a country as the things it creates to entertain itself. Here is Canada according to SCTV and the Murdoch Mysteries, Neil Young and Denis Villeneuve: a look at the TV shows, pop songs, movies, comics and pulp fiction that make us feel like we belong here. Wherever here is.
This course is lead by Curious Minds favourite Geoff Pevere, co-author of the national bestseller Mondo Canuck: A Canadian Pop Cultural Odyssey, a breakthrough study of Canada through its pop cultural products. Currently at work on a 21st century follow-up volume, Pevere is an expert on Canadian pop culture and its reflection of a country in a state of constant re-definition both to itself and the world. You can talk about what Canada ought to be, and you can talk about what Canada shouldn't be. But to see what it really is, look no further. http://ow.ly/5Oxh30aB1ce 
Doors will open one hour before the first class. Registrants will receive supplementary materials in advance of their first class.
Six-week course: $63 (Members: $54, $42, Free)  Single class: $20 (Members: $17, $14, Free)
Hot Docs Ted Rogers Cinema
DETAILS
Hot Docs Ted Rogers Cinema
(416) 637-3123
506 Bloor St West
Toronto ON M5S 1Y3
Canada
DATE & TIME
-
[ Add to Calendar ]
2017-05-16 14:00:00
2017-06-20 14:00:00
Curious Minds: POP CANADA: A POP CULTURAL HISTORY OF THE GREAT WHITE NORTH
<p>From Mary Pickford to Tatiana Maslany, Joni Mitchell to Celine Dion, Doug Mackenzie to David Cronenberg, Leonard Cohen to The Tragically Hip: In its first 150 years, Canada has generated a unique, revealing and often just plain strange history of pop cultural distractions. And no matter how much official energy has gone into defining Canada through its geography, history and state policies, nothing reveals quite as much about a country as the things it creates to entertain itself.</p>
506 Bloor St West
Toronto ON M5S 1Y3
Canada
Bloor St. Culture Corridor
info@perceptible.com
America/Toronto
public
TICKETS