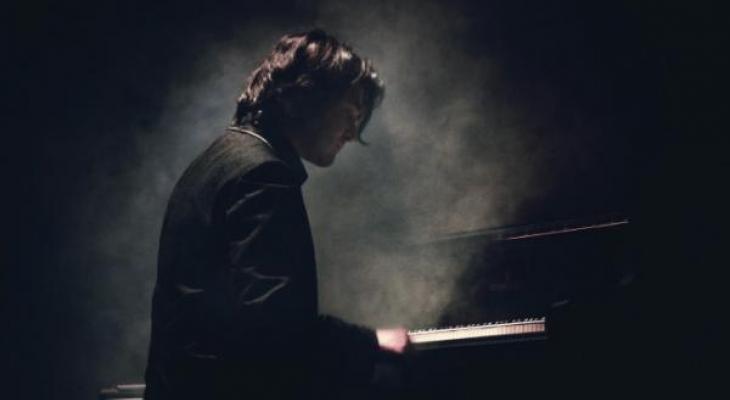 Jun
09
Maxence Cyrin's concert
Maxence Cyrin is a French pianist and composer living in Paris. After a solid pianistic education at a French conservatory, Maxence became interested in electronic music and recorded versions of numerous electronic songs during the 90's. 
For the album Novö Piano, released in 2009, he transposed pop, rock and electro music from Daft Punk, Nirvana and The Pixies. The music video "Where Is My Mind" has been viewed more than 5 million times on Youtube. In 2012 he released the album The Fantasist, an imaginary movie soundtrack with piano, strings and synthesisers.


In January 2015, released a new opus entitled Nocturnes, ten delicate and poetic compositions for solo piano, as an invitation to travel deep into the night. Strongly modern, Maxence Cyrin has performed in many venues such classical music festivals or clubs, and frequently work with Fashion's prestigious brands as Lanvin, Chanel, Hermès, Valentino.


In 2015, "Where Is My Mind" was featured in several movie soundtracks and adverts.
His new album Novö Piano II, featuring cover songs of Björk and Soundgarden, was released in November 2015.
Where is my mind Official Video :
https://www.youtube.com/watch?v=4NZdggNUvq0
Book your tickets online : https://www.ticketfly.com/purchase/event/1141875
Alliance Française de Toronto
DETAILS
Alliance Française de Toronto
(416) 922-2014
24 Spadina Road
Toronto ON M5R 2S7
Canada
DATE & TIME
[ Add to Calendar ]
2016-06-09 01:00:00
2016-06-09 01:00:00
Maxence Cyrin's concert
<p>Maxence Cyrin is a French pianist and composer living in Paris. After a solid pianistic education at a French conservatory, Maxence became interested in electronic music and recorded versions of numerous electronic songs during the 90's. </p> <p>For the album Novö Piano, released in 2009, he transposed pop, rock and electro music from Daft Punk, Nirvana and The Pixies. The music video "Where Is My Mind" has been viewed more than 5 million times on Youtube. In 2012 he released the album The Fantasist, an imaginary movie soundtrack with piano, strings and synthesisers.

</p>
24 Spadina Road
Toronto ON M5R 2S7
Canada
Bloor St. Culture Corridor
info@perceptible.com
America/Toronto
public
TICKETS